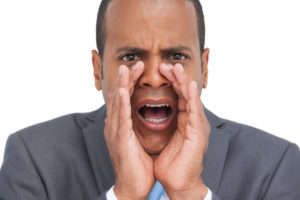 These Pastors are fed up with the current corrupt church system, and are determined to reform the church!
Two Pastors got fed up with false teachers, and teamed up to lead a reformation of the church, promoting a return to the true Gospel. Another Pastor saw the Muslims in his community drawing droves of young black men, and determined to reform his church. A third Minister in training left his denomination because he recognized he could never preach the true Gospel there. A fourth Pastor walked away from his Mega Church after he realized he couldn't serve God within his corrupt church system.
All over the country, Pastors are getting fed up and fired up! They, like many of us, are fed up with "Business as usual". Most are doing much good, and some are doing damage. But all of them are exposing corruption within a church that does not want to be reformed. Yet!