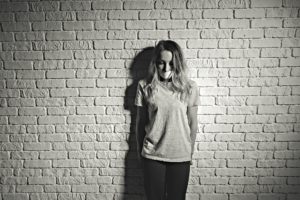 Recently, a prophet appeared out of nowhere to warn a prominent Pastor during a sermon. He was quickly ejected
Thankfully, in this day and age, we no longer kill our prophets. What we do now is silence them, discredit them, and then throw them out of the church.
The Purpose of Prophets
Woe unto you, scribes and Pharisees, hypocrites! because ye build the tombs of the prophets, and garnish the sepulchres of the righteous, And say, If we had been in the days of our fathers, we would not have been partakers with them in the blood of the prophets. Wherefore ye be witnesses unto yourselves, that ye are the children of them which killed the prophets. Matthew 23:29-31.
God instituted the office of the Prophet to provide discernment to the church, to encourage purity in the church, and to keep spiritual and natural leaders in check. They were often their conduit to hearing from God. God used the prophets in the New Testament prophetically, to foresee the future, and to provide direction and counsel.
But whatever happened to the prophets? Did God abolish the office?
Silencing the Prophets
I remember being a young convert in the charismatic church forty years ago. Just like there were leaders with "Pastor", "Bishop", and "Teacher" in the church, there were also leaders with the title "Prophet". "Prophet Johnson", or "Prophet Williams". These people were recognized as a separate office in the church, with specific and required gifts. They were often given the pulpit to deliver discernment or perspective on differing issues. And, often spoke or led revival services. Alway, they had a mission to drive sin from the church, and to help keep the church pure.
It was not unusual to see a prophet stand up and give a prophecy to the whole congregation. Sometimes, God moved upon a prophet with no formal position in the church. God had given them a word by His Spirit, and they were simply speaking it out to the congregation.
As years past, prophecies were still given out from the pulpit, among the leadership, but the practice of allowing prophets to speak from the congregation was discouraged. Now, even the practice of prophecy spoken among the leadership is an infrequent occurrence even in Charismatic churches. And people with the formal title "Prophet" have basically disappeared from large to mid size churches. However, there are still smaller to mid sized churches that continue to recognize the office.
Silencing the prophets has a long history. Prophets are often inconvenient, especially if what they utter publicly is at odds with the vision of the Pastor. Prophets can get it wrong, inaccurate, or otherwise misspeak. And of course, there are false prophets. Of course, in the Old Testament, the false prophets more often spoke good news, just before God's judgement was about to fall on Israel.
New Testament Prophets
The prophets in the Old Testament were numerous, and their prophecies concerning Jesus are recounted all through the New Testament scriptures. But there were also prophets in the New Testament itself. They served different functions, as they were led by the Holy Spirit.
For example, God sometimes gives comfort to people through the prophets. We all know the story of Anna the prophetess, who served God day and night in the temple, and who prophesied concerning the redemptive mission of Jesus at the time of His circumcision.
And there was one Anna, a prophetess…And she coming in that instant gave thanks likewise unto the Lord, and spake of him to all them that looked for redemption in Jerusalem. Luke 2:36-38.
But sometimes the prophets give warnings, as Agabus gave to Paul before his journey to Jerusalem.
And when he was come unto us, he took Paul's girdle, and bound his own hands and feet, and said, Thus saith the Holy Ghost, So shall the Jews at Jerusalem bind the man that owneth this girdle, and shall deliver him into the hands of the Gentiles. And when we heard these things, both we, and they of that place, besought him not to go up to Jerusalem. Acts 21:11-12.
And sometimes the prophets discern certain critical situations, and provide counsel and direction regarding the handling of it.
One of themselves, even a prophet of their own, said, The Cretians are alway liars, evil beasts, slow bellies. This witness is true. Wherefore rebuke them sharply, that they may be sound in the faith; Titus 1:12-13.
Sometimes prophecies were given when ministries were commissioned, as was the case with Timothy.
Neglect not the gift that is in thee, which was given thee by prophecy, with the laying on of the hands of the presbytery. 1 Timothy 4:14.
It is possible for prophets to hold multiple offices. David was both a prophet and a King. Jesus is both a prophet and Messiah. John was both a prophet and a disciple.
Modern Day Prophets and Today's Church
So we, being many, are one body in Christ, and every one members one of another. Having then gifts differing according to the grace that is given to us, whether prophecy, let us prophesy according to the proportion of faith; Romans 12:5-6.
Paul indicated that prophecy is a gift that God gives to members of the body of Christ. There is no reason to believe that this gift is no longer given. However, it has fallen out of favor in many places in today's church. And as it has, the church has fallen further and further as a whole, into a state of corruption and compromise.
Prophetic Books and Messages
God seems to operate as much through books and other media, as through explicit spoken prophecy these days. This is media that was not available during the Old Testament period. I will not cast judgement or endorsement on any of these works. However, I do have my favorites. They include works from David Wilkerson, and Jonathan Cahn. Both of these men have written books regarding God's possible future judgement of America, if she does not repent of her sins. Cahn's writings are particular fascinating because of his emphasis upon prophetic dates and times.
The Prophetic Warning
Time will only tell what will happen to the Pastor that was confronted with the warning from the intrusive prophet. But we know that God has a habit of intruding into our neatly laid plans. And there is no reason to believe that Pastors are exempt from this process.
If the church keeps up its habit of silencing the prophets, God may be forced to allow judgement to fall.
But we won't be able to say that God didn't warn us.