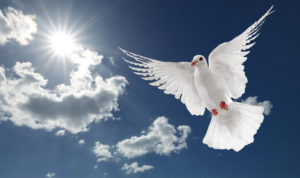 God said that today He would pour out His Spirit on all flesh. So why is so much teaching today based on head knowledge?
And it shall come to pass afterward,
that I will pour out my spirit upon all flesh;
and your sons and your daughters shall prophesy,
your old men shall dream dreams,
your young men shall see visions:
And also upon the servants and upon the handmaids
in those days will I pour out my spirit. Joel 2:28-29.
The question that is plaguing many departing Christians today is, why doesn't the American church better reflect the values and outcomes of the First Century church depicted in the Book of Acts? This is not only a fair question, it is a critical one.
Filled with believers that did not even possess individual Bibles, lacking the education of the least educated of today's Christians, they endured crushing hardships, and turned the world upside down for Jesus Christ. Today, with a pew that is almost universally literate, each member having their own Bible, with financial resources that the First Century church could only dream of, the church is being overrun by the secular world. Why?
Part of the answer can be found in Acts Chapter 1, where Jesus famously told his disciples:
And, being assembled together with them, commanded them that they should not depart from Jerusalem, but wait for the promise of the Father…ye shall be baptized with the Holy Ghost not many days hence. …But ye shall receive power, after that the Holy Ghost is come upon you: and ye shall be witnesses unto me both in Jerusalem, and in all Judaea, and in Samaria, and unto the uttermost part of the earth. Acts 1:4-8.
The last commandment that Jesus gave to the church before he ascended into heaven was WAIT. Obviously, Jesus knew that the disciples could accomplish nothing until the power of the Holy Ghost was available to empower them. This was why it was so imperative for them to wait before doing anything else. Of course, after they received the gift of the Holy Ghost, these unlearned men greatly impacted the world for Christ.
It is interesting to discuss what Jesus DIDN'T say to His disciples. He didn't say, go back to Jerusalem and establish a Bible College. He didn't say, go back to Jerusalem and raise money to build a church structure in my honor. No. He said, go back to Jerusalem and wait until the power comes down! And we know that Romans 12 and 1 Corinthians 12 tells us some of the gifts that God was going to bestow upon His people to empower them to minister.
But today, there is a serious debate as to whether the Holy Ghost and its gifts are still operative! Today, Pastor's preach whole sermons without ever mentioning the Holy Spirit, and often without even mentioning Jesus Christ!
If Jesus told the Disciples to WAIT, there must have been a good reason for it. It was because He knew that they would NEED the Holy Spirit in order to do the work of the ministry. Therefore, any work that we do outside of through His agency, is work done in vain. And perhaps, work done against the expressed will of God.