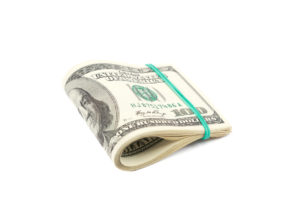 If the lie that Jesus came so that we would be rich falls, a lot of other heretical lies that are based on it will fall with it.
"The foxes have holes, and the birds of the air have nests; but the Son of man hath not where to lay his head." Matthew 8:20
But He wants us all to be rich?
There are so many lies built up in the church around this one lie, that when it falls, the rest come crashing down behind it! Jesus never said He wanted us all to be rich, or that we should make it a personal goal to become rich. He Himself avoided the trappings of wealth. He spoke openly about the deceitfulness of riches, and warned others against seeking worldly wealth.
And Jesus looked round about, and saith unto his disciples, How hardly shall they that have riches enter into the kingdom of God! Mark 10:23.
Jesus is often depicted by the church as being a gentle and loving individual who went around healing people, seeking to reconcile them to God. He is often pictured loving holding lambs, or teaching the multitude, or hanging on the cross dying in our place.
But the Jesus of the scriptures was a man with a vehement hostility toward two groups of people. The first were the religious leaders of the day (The Pharisees and Sadducees), and the second the wealthy. This article regard his attitude toward the wealthy.
There was a certain rich man, which was clothed in purple and fine linen, and fared sumptuously every day: And there was a certain beggar named Lazarus, which was laid at his gate, full of sores, And desiring to be fed with the crumbs which fell from the rich man's table: moreover the dogs came and licked his sores. And it came to pass, that the beggar died, and was carried by the angels into Abraham's bosom: the rich man also died, and was buried; And in hell he lift up his eyes, being in torments, and seeth Abraham afar off, and Lazarus in his bosom. Matthew 16:19-23.
There is room for debate as to whether Jesus actually HATED the wealthy. There is no room however for the fact that he ACTED LIKE he hated those that would not repent! Zacheus was wealthy, but he almost immediately repented upon encountering Jesus. Likewise, other wealthy individuals and religious leaders (e.g. Nicodemus and Joseph of Arimathaea) sought after Jesus, believing Him to be the promised Messiah. These men were treated kindly.
The foxes have holes, and the birds of the air have nests; but the Son of man hath not where to lay his head. Matthew 8:20.
In an era where the face of Christianity has become Megachurch Pastor's who routinely own their own aircraft, drive around in high end luxury automobiles, live in Mega mansions, it is fair to ask whether Jesus would have approved of their lifestyles. To address that question, we must address the question of WHY Jesus seemed to hate some wealthy individuals, but keep peaceful company with others.
And, behold, there was a man named Zacchaeus, which was the chief among the publicans, and he was rich. And he sought to see Jesus who he was; and could not for the press, because he was little of stature. And he ran before, and climbed up into a sycomore tree to see him: for he was to pass that way. And when Jesus came to the place, he looked up, and saw him, and said unto him, Zacchaeus, make haste, and come down; for to day I must abide at thy house. And he made haste, and came down, and received him joyfully. And when they saw it, they all murmured, saying, That he was gone to be guest with a man that is a sinner. And Zacchaeus stood, and said unto the Lord; Behold, Lord, the half of my goods I give to the poor; and if I have taken any thing from any man by false accusation, I restore him fourfold. And Jesus said unto him, This day is salvation come to this house, forsomuch as he also is a son of Abraham. For the Son of man is come to seek and to save that which was lost. Luke 19:1-10.
Contrast that with the following rich man, a subject of a key parable by Jesus:
The ground of a certain rich man brought forth plentifully: And he thought within himself, saying, What shall I do, because I have no room where to bestow my fruits? And he said, This will I do: I will pull down my barns, and build greater; and there will I bestow all my fruits and my goods. And I will say to my soul, Soul, thou hast much goods laid up for many years; take thine ease, eat, drink, and be merry. But God said unto him, Thou fool, this night thy soul shall be required of thee: then whose shall those things be, which thou hast provided? So is he that layeth up treasure for himself, and is not rich toward God. Luke 12:16-21.
Quite clearly, Jesus called the rich to REPENTANCE! But is it a sin to be merely rich? After all, the parable is clueless regarding any real sins the man might have committed. Other than the fact that he was rich. Is that sufficient for the man to be condemned to death and (by implication) hell fire?
Zacchaeus gives us part of the answer. He gave half of his goods to the poor, and restored all he had stolen by false accusation. In short, he repented. However, the rich man in question did not have to repent. Or did he? The answer can be found in the book of Malachi.
And I will come near to you to judgment;
and I will be a swift witness
against the sorcerers, and against the adulterers, and against false swearers,
and against those that oppress the hireling in his wages,
the widow, and the fatherless,
and that turn aside the stranger from his right, and fear not me,
saith the Lord of hosts. Malachi 3:5.
So what was his sin? He had oppressed "the hireling" in his wages, neglected the widows and the fatherless, and had exploited the immigrants within his borders. This is what Zacchaeus recognized, but the rich man refused to recognize. His own sin.
Another example of this is Annanias and Saphira in the book of Acts. There are many others.